New Page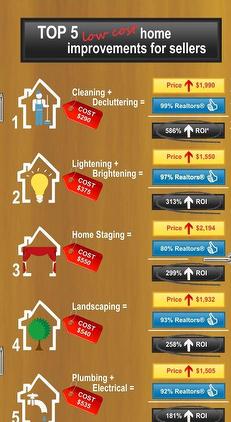 Here are the renovations with the highest    return-on-investment, according to
  Appraisal Institute of Canada:

  Bathroom

  Making your bathroom the best it can be will   generate a

56% better return


  

on investment

  than the average renovation.
  The goal should be to create a spa-like   environment in your bathroom by
  installing a soaker tub with relaxing jets, or   perhaps a new steam shower
  stall.

  Kitchen

  Kitchen upgrades can really deliver, with a 44%   higher return on investment over the average   return on other popular renos you might   consider.

 
Whether you're working with a contemporary   kitchen or more of a country
feel, stainless steel appliances continue to hold a lot of interest. In cabinetry,
look at fine-grained maple, stained or natural, over the traditional heavy oak
look of the past. Laminates and marble are great choices for countertops, but
granite continues to be the most popular surface of all. Check out the latest
fixtures in today's new, brushed nickel finishes.
Adding Value to Your Home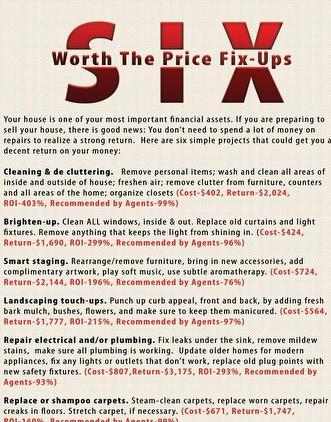 Painting

Simple repainting of walls gives you a 29% return on the dollar over the
average.
Whether you go neutral with splashes of colour or warm and dramatic,
today's trends include a mix of strong colours, mixed with nature inspired
neutrals, and energy colours like orange, aqua, sage and blue, along with neutral palates leaning toward bisque, fawn, gray and walnut.

Floors

Upgrading floors can generate a 22% better return on investment.
Start by ripping out that dated wall-to-wall carpet. Then, sand your existing
floors down and refinish them, or choose one of the many easy-to-install and
affordable laminates now available. A darker stain gives an elegant, yet up
to date look. Use area rugs to accent and ground the space.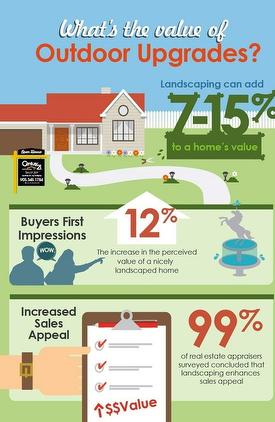 Fireplace

The fireplace in your home will generate 11% return on investment.
Gas fireplaces have made huge advances in popularity thanks to recent
increases in efficiency as well as advances in design. A gas fireplace delivers the best of both worlds - all the comfort without the mess and maintenance